Sushi Umi
132 Bush St, San Francisco, CA 94104
Order now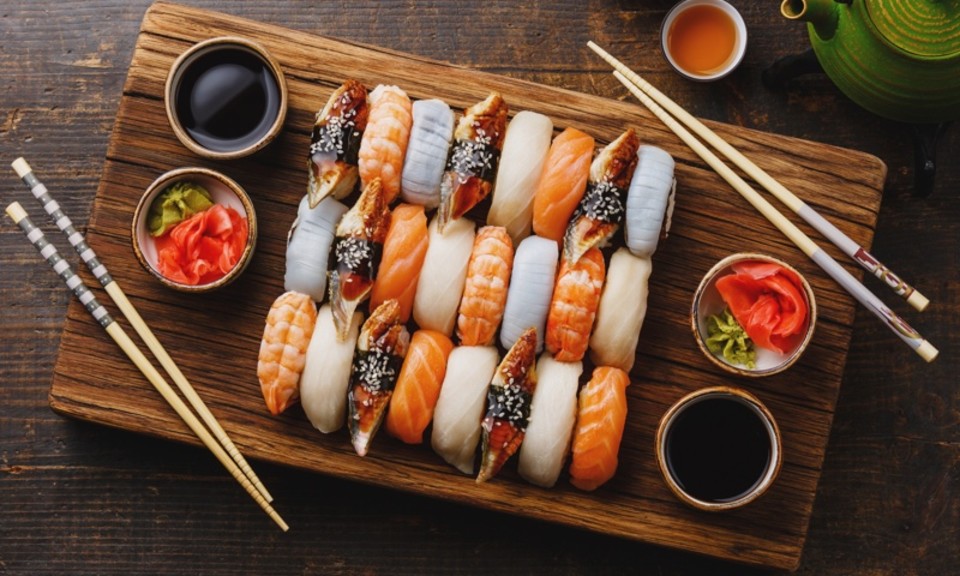 Laura
When food arrived it was pleasantly early.Deliverer kneeled down to floor level to hand me the bag (I have knee problems) and I passed him his money. Then, I saw there was no wasabi or ginger. I called, reported error,-- in less than 10 minutes.he returned with the items. .Class act. Only minus: it is the white ginger, Will return, tho', as they deliver until 11:30pm, even on a Sunday! Plus, what arrived was such good quality nigiri and at amazing prices. Upped to 5 from 4 stars after eating it - was REALLY fresh, thick slabs of salmon-and tuna.. The unagi was perfect. I'll just go get my own pink ginger.in Japantown!.
June
Love this place. The bento combos (recommend the chicken teriyaki bento dinner combo) have enormous portions. They come with the chicken teriyaki skewers, rice, salad, miso soup, and california rolls. So good and cheap considering the amount of food you're getting. They also deliver on-time or faster.
Jon
Ordered amaebi sashimi, uni nigiri, and the sushi combo. The amaebi was awesome. They include a fried head and tail along w/ the sashimi, whoop! The hand rolls were yummy. And the uni was creamy. From order to delivery was less than 30 minutes. <3
Marnie
Great, fast, cheap! It's more 'american style' sushi. It is not traditional japanese fanc-aay sushi, it's delivery! And boy do they :D P.S. They brought philly rolls straight to my door in like 30 mins. . .
George
Incredibly awesome! From fast delivery to fantastic rolls, this place is awesome. Everything tasted very fresh, and the tuna was fantastic!
About us
Asian, Japanese, Lunch Specials, Sushi
Today

Takeout: 10:30 AM - 6:00 PM

Takeout

Monday:

10:30 AM - 6:00 PM

Tuesday:

10:30 AM - 6:00 PM

Wednesday:

10:30 AM - 6:00 PM

Thursday:

10:30 AM - 6:00 PM

Friday:

10:30 AM - 6:00 PM